Not a new fact that India is widely famous for its stock of countless variety of grains, lentils, pulses, spices and is thereby termed as an agricultural country. In the list of being one of the most popular cereal grains which are widely grown in the country, corn or maize is continuously raising the bar of Indian market. Corn is basically a seed of a plant with a yellowish hue which is diversely used in Indian households since time immemorial.
It is consumed in several forms like sweet corn, as a salad dressing or is even prepared in form of curry. Besides being a king ingredient in several mouth-watering dishes, corn is also rich in beta carotene, which forms vitamin A in the body thereby helping in maintenance of good vision and youthful skin. Along with satisfying the taste bud of numberless folks across the country, corn also offers a decent quantity of fuel where it is used as a main component.
INDIA AS THE GROWING EXPORTER OF CORN
Corn (commonly known as maize) not only offers plenty of health & nutritional benefits but has also emerged as one of the important resources of revenue in the country. India holds 4th rank in area covering corn and 7th position in its production. Maize is soberly grown twice a year in two seasons which are rainy and winter. At one side where kharif maize holds near about 83.33% of share grown in the nation, rabi corn covers 16.99% of yielding. In the last fiscal, 2021-2022, the export of corn has increased several folds higher which is somewhat seven times higher reaching to 28.79 lakh tonnes (approximately). Corn (maize) export from India is increasing rapidly day by day. India exports premium quality corns to many adjoining countries like Bangladesh, Nepal, Myanmar, Vietnam with a handsome share of 61%, 29%, 2.74%, 2.17% respectively. Amidst the pandemic, where the countries all around the globe are still juggling to cope with the economic cringe, export of corn is growing steadily in India opening a new door for greater business opportunities in the international front.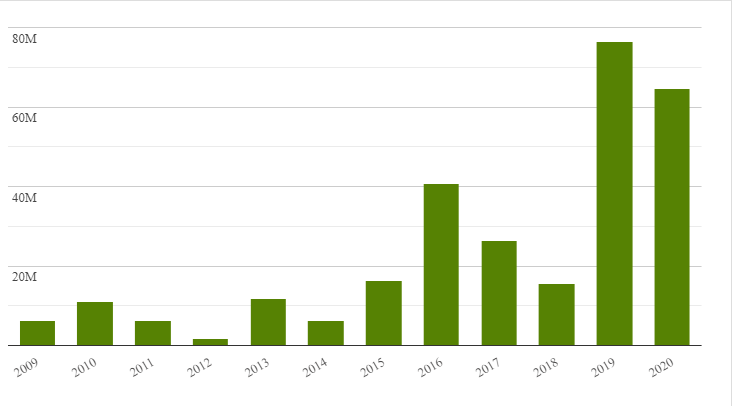 PRODUCERS & EXPORTERS OF CORN IN INDIA
States like ANDHRA PRADESH has roughly 20.89% corn growth and also contributes the maximum in the production. KARNATAKA and MADHYA PRADESH have higher area covering corn (maize) in the country with an estimate of 15% yield (near about). Bihar also holds a major share in the yielding of the crop with one of the highest largest production involving next to 13.5 lakh farmers in the cultivation.
MAHARASTRA and RAJASTHAN produce 10% and 9% respectively along with UTTAR PRADESH which covers 8% of fair share of production. So what with a slower pace, but the countries worldwide are trying with all might and mains to move towards a better economic structure. Just like any other nation, India is also on a path of economic recovery and has thereby undertaken several measures to gain the lost momentum. Export of necessities like grains and crops (corn, wheat) would give the economical status of the nation a visible boost and the effect of which could be positively seen in the upcoming financials. In days to come, corn is expected to play a key role in accelerating the revenue bar of the economy, the major reason behind which is the fact that it can be taken into use in various spheres.