Shree Salasar Balaji Enterprises is among those companies  which has been recognized all over the globe for its high quality products at good rates and timely delivery services . We stand strong in the market as one of the top notch suppliers and exporters from India. Among a long list of products , exporting Indian corn/maize  is one of our major expertise. Indian corn or maize is a multi versatile product with different ways of utilizing this crop for personal , nutritional and industrial purposes.  Shree Salasar Balaji Enterprises for its consumers offers and  deals with the numerous types of corn crops and corn by-product.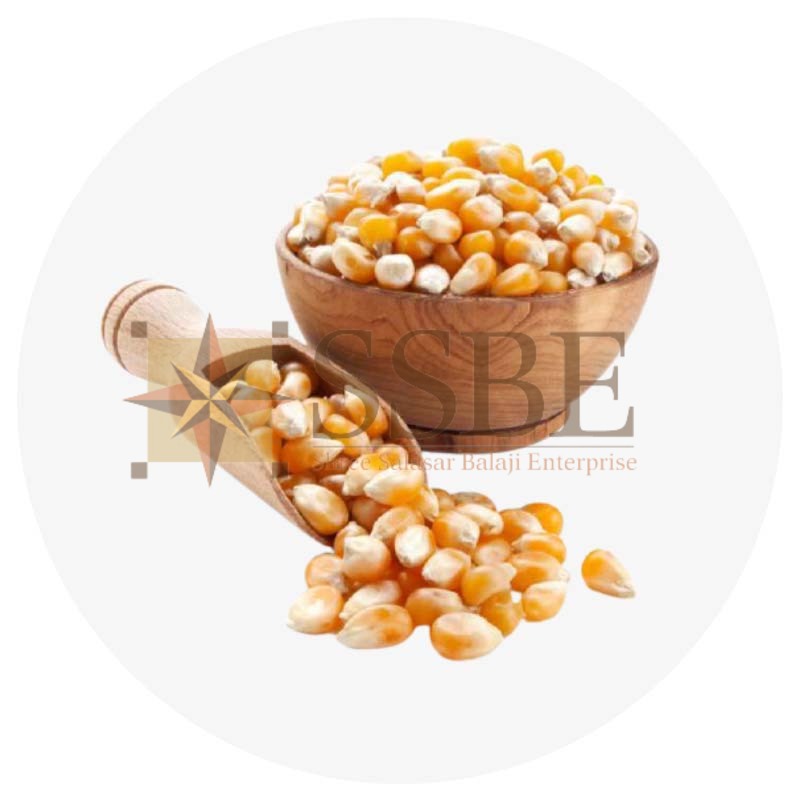 Corn/Maize  is one of the third most important cereal crops in India . Given its nutritional values and commercial importance , the growth and supply of corn all around the globe  is one of the dominating and successful exports from India. Corn and its by-products are gaining a good amount of consumers . From being staple to the humans to food for the livestock . Corn is high in dietary fibers and rich in antioxidants. It also provides products such as maize starch , liquid glucose, dextrose monohydrate , anhydrous dextrose , sorbitol , corn gluten and so on. Corn also helps the Indian economy by getting utilized as a biofuel as well as crude material in industries.
Some of the corn by-products and their utility is briefly described below :-

Corn is used to produce ethanol ( ethyl alcohol ) , a first generation liquid biofuel. The use of corn ethanol reduces the carbon footprint and diminishes greenhouse gasses.
Corn starch


Corn starch / Corn flour / Maize starch is one of the multipurpose products extracted from corn.

It is one of the major ingredients  used in baking . It is also used in industrial and manufacturing units. From pharmaceutical to paper, to adhesive and food.
         Corn oil has turned out to be a necessity for all health conscious people. It has a very little amount of  cholesterol  which makes it understandable why it's widely used for frying food. The  weak flavor and light color of the oil makes it perfect for salad dressing.
Corn syrup is again used mostly in the food and baking sector . It is also known as glucose syrup . It has anti crystallization properties even on heating making it ideal for the preparation of candies and other sweet items . It is also at times used as  a humectant i.e, as a preservative by retaining moisture and preventing certain foods from drying out. 
Cornflakes is one of the most widely loved corn products nationally as well as in the international market .  Corn is high in dietary fiber and rich in antioxidants , so there has been a surplus increase in the demand for corn flakes . 
Corn is one of the most important crops in India , be it for its own consumption or the economy of the country . The wide varieties  in the crops and the different corn by-products from it proves to be beneficial in the food ,as well as industrial sectors . Even the waste generated during the processing of corn and corn by-products can be further utilized for fuel production or used as livestock feed.