Discover why we are the best choice for rice exports in India
If you're looking for high-quality rice grown and produced in India, look no further than Shree Salasar Balaji Exports.
Our company is the leading producer of rice in India, and we specialize in exporting premium-quality rice to markets worldwide.
With a focus on quality and customer satisfaction, we have earned a reputation as a reliable and trusted supplier of rice products. We pride ourselves on our commitment to excellence in everything we do, from sourcing the finest raw materials to ensuring that every order is delivered on time and in perfect condition.
Here are just a few of the reasons why we are the best choice for rice exports in India:
Quality: At Shree Salasar Balaji Exports, we believe quality should be the top priority in every aspect of our business. That's why we use only the finest raw materials and employ the latest production techniques to ensure that our rice products are of the highest quality.
Customer service: Our team of experienced professionals is dedicated to providing exceptional customer service to every client. We are always available to answer questions, provide assistance, and ensure that your orders are processed and delivered quickly and efficiently.
Competitive pricing: Our customers are always looking for the best value for their money, which is why we offer competitive pricing on our rice products. With Shree Salasar Balaji Exports, you can be confident that you're getting the best quality rice at affordable prices.
Customized solutions: We understand that every client has unique needs and requirements, which is why we offer customized solutions to meet your needs. Whether you need a particular type of rice or a customized packaging solution, we can work with you to create a product that meets your exact specifications.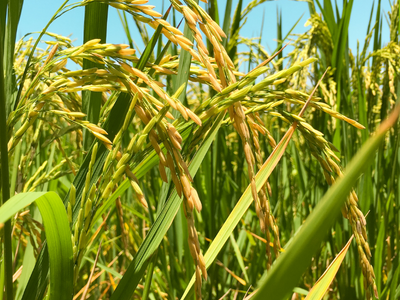 Why Shree Salasar Balaji Is the Trusted Choice for Premium-Quality Rice?
Only some companies can match the expertise and quality of Shree Salasar Balaji Exports regarding rice exports. As the leading producer of rice in India, our company has built a reputation for excellence that is recognized by customers worldwide.
From the lush green fields of India, we bring you the finest rice products that are healthy and delicious. Our rice is grown and harvested with care, and our production process is designed to retain its natural flavour, aroma, and texture.
At Shree Salasar Balaji Exports, quality should never be compromised. That's why we have invested heavily in state-of-the-art facilities and employ the latest technologies to ensure that our products meet the highest standards.
We take pride in our commitment to sustainability and ethical farming practices, which helps us produce the best quality rice while protecting the environment. Our team of experts works tirelessly to develop new methods that improve the quality of our rice while reducing waste and minimizing our carbon footprint.
At the heart of our business is a commitment to customer satisfaction. We understand that our customers are looking for premium-quality rice that meets their specific needs, and we go above and beyond to ensure that they get exactly what they want.
We offer customized solutions for every client, from specialized packaging to personalized orders. Whether you are a small retailer or a large food distributor, our team is dedicated to providing the best customer service possible.
At Shree Salasar Balaji Exports, we don't just sell rice; we sell an experience. We want our customers to feel confident they get the best quality rice at competitive prices.
We offer various Non-Basmati varieties, including Parboiled Rice, Golden Sella, Round Rice and Long Grain Rice. Our rice products are packaged and delivered with care, ensuring they arrive in perfect condition every time.
Our dedication to excellence and quality has earned us a loyal customer base that spans the globe. We have established partnerships with some of the world's leading food brands and retailers, who rely on us for their rice needs.
In conclusion, we are more than just a rice and corn exporting company at Shree Salasar Balaji Exports.
We are a trusted partner committed to providing our customers with the best rice products, unparalleled customer service, and competitive pricing. Contact us today to learn more about our products and how we can help you take your business to the next level.